By Kate Collardson and Aaron Bingham
June 22 marked the latest compliance threshold for smart inverters in California — the latest update to "Rule 21" of the California Public Utilities Commission. In this explainer, we'll provide an overview of Rule 21 and take a closer look at what this June 22 update means for California solar installers.
What is Rule 21?
First, a quick history lesson for context…
"Rule 21" as a whole isn't new at all. It was first adopted in 1982 by the California Public Utilities Commission (CPUC) as the start of conversations on interconnection, operating, and metering requirements for generation facilities to be connected to an energy utility's distribution system. Specifically, it deals with non-wholesale energy generators. You can read its history at the CPUC website.
Naturally, as residential solar and small renewables projects became more prevalent, conversations began on how these sources would interconnect with utility grids — and how flux; excess flow back; sales; and distribution would be centrally managed, given all the complexities of California's energy infrastructure and statewide infrastructure. Updates (called "decisions" in CPUC lingo) have been made over the years as technologies and conversations grew. A Smart Inverter Working Group was established between the CPUC and the California Energy Commission, the state's research, policy, and planning agency, to develop recommendations.
How Does Rule 21 Affect Grid-Tied Inverters?
At the end of 2014, Rule 21 was updated with language proposed by the aforementioned Smart Inverter Working Group. The added language required smart inverters installed within the jurisdictions of California's major utilities (PG&E, Southern California Edison, San Diego Gas & Electric) comply with grid interactive interconnection requirements spelled out in IEEE 1547 and satisfy test requirements outlined in UL 1741SA. The first phase went into effect in 2017. The implementation was outlined in three phases:
Phase I: Autonomous functions that all inverter-connected distributed energy resources in California will be required to perform.
Phase II: Default protocols for communications among investor-owned utilities, distributed energy resources, and distributed energy resource aggregators.
Phase III: Additional advanced inverter functionality that may require communications.
June 22 marked the latest deadline for compliance with aspects of Phase II and Phase III. Among these requirements: settings by inverter manufacturers for what their devices should do when the grid experiences instability or fluctuations in performance, and— once the technology is available—how the device should respond to commands from the utility. A key goal is the ability for any connected generator (e.g., a residential rooftop) to stay online and adapt their output and overall behavior to stabilize the grid during abnormal operation, rather than simply disconnecting.
Not something a homeowner would be bothered with — hence the onus on manufacturers to develop smart inverters that can work in this future of interconnected, cross-communicating, automated energy distribution management infrastructure.
Do I Have to Worry About Rule 21?
Yes, if you install in California, and if the project in question will connect to a utility grid. Rule 21 requirements apply to any inverter attached to a utility's grid. Note that each of California's major utilities (PG&E, SCE, SDG&E) manage their respective jurisdictions regarding Rule 21 interconnection compliance. The same goes for SMUD.
It's also worth noting that similar requirements exist outside of California, including Rule 14H in Hawaii and Rule 5.100 (Appendix A) in Vermont, among others. Contact your local utility and/or visit dsireusa.org to learn more about the requirements that'll impact inverter choices outside of California.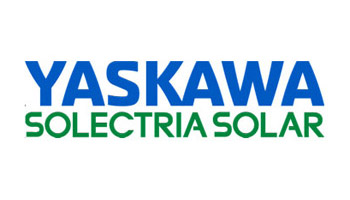 Okay, So What Does All This Mean for the Inverter I Use?
Now that we have the history and context behind Rule 21 out of the way, let's review how this rule affects which inverters can be installed in the regions covered by this requirement.
Thankfully, many inverter manufacturers are ahead of the game when it comes to Rule 21 compliance. Let's take a closer look at which BayWa r.e. inverter manufacturing partners have satisfied the Rule 21 June 22 requirements.
Enphase Energy: "All IQ 7-series microinverters are certified for Rule 21 requirements taking effect on June 22, 2020. New IQ 6-series microinverter installations will not be compliant under June 22, 2020 requirements, but existing IQ 6-series systems are compliant under the previous ruling. (Similarly, new S-series microinverter installations will not be compliant under June 22, 2020 requirements, but existing S-series systems are compliant under the previous ruling.)"
SolarEdge: "All SolarEdge North American inverter models and Aggregator services comply with California Rule 21 phase 3 communications requirements, and have been accepted by the California Energy Commission's (CEC) Solar Equipment List.
This means that SolarEdge has you covered end-to-end with the world's leading inverters, servers, and aggregator tools in one easy solution. No need to mix and match components from multiple vendors and deal with complex protocols and interfaces."
Review the SolarEdge instruction manual for Rule 21 compliance for step by step instructions when commissioning inverters in Areas where Rule 21 applies.
SMA America: "The approved inverters listed as compliant with Rule 21 phase two and phase three functions are the Sunny Boy-US, Sunny Tripower CORE1 US and Sunny Boy Storage-US series."
Yaskawa Solectria: "The Yaskawa Solectria Solar – American built XGI 1500 line, along with the PVI 25TL; PVI 50TL; and PVI 60TL inverters, comply with current CA Rule 21 requirements when used with an AlsoEnergy IEEE 2030.5 Client Aggregator."
Outback: "When CA Rule 21 Phase 2 takes effect, inverter manufacturers must also attest that their products comply with Rule 21 Section Hh (Phase 3) Monitoring and Telemetry requirements (Function 1) and Scheduling capability requirements (Function 8). OutBack Power products comply with these functions."
Outback Skybox SBX5048-120/240 [240V] inverters with firmware version 1.5 or greater are CEC listed and approved for operation in Rule 21 territories with no additional accessories required for compliance.
The Outback Radian product series is approved for installation in Rule 21 territories when installed with the optional CSIP Bridge.
Where is Rule 21 enforced?
Rule 21 only applies to Investor Owned Utilities in CA, including PG&E, SDG&E and SCE.
What's Next for Me as a Contractor to Keep Up with Rule 21?
As Rule 21 progresses, and as compliance specifications bring new technology, smart communications, and other technical details to products on the market, stay connected with BayWa r.e. and our trusted manufacturing partners, as well as industry leaders like CALSSA. We'll share relevant webinars and trainings when we see them, and you can always inquire with your BayWa r.e. Solar Systems sales representative on the latest news.
Rule 21 is complicated, and is a positive sign of the continuing maturation of residential solar as part of regional and statewide energy grids. We'll navigate these complexities as they come, together as a #SolarFam!
Interested in learning more? Contact your BayWa r.e. sales representative to talk through your current inverter strategy.
Image courtesy of the California Energy Commission.